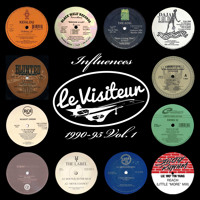 "The first part in a new mix series :-) Influences is a selection of my favourite house records from one of the golden eras of house 1990 - 1995. These are tracks that have influenced my DJ career many of which I still drop regularly and indeed I believe a selection of records that have influenced the whole genre.
The mix features some of the legends and all time great producers of the genre, Todd Terry, MK, Masters at Work, Murk, Cajmere, Cevin Fisher alongside some of the stand out vocalists Robert Owens, Romanthony, Dajae and Arnold Jarvis.
I hope you love these records as much as I do. Please go out and check out the artists and buy their work. The full tracklist is on the Le Visiteur website and there are a few label mix recommendations at the bottom"
Le Visiteur - Influences (1990-1995 Pt 1) #FreeDownload